Because everyone deserves a home...

We're working on an Affordable Housing Project. Learn More Here.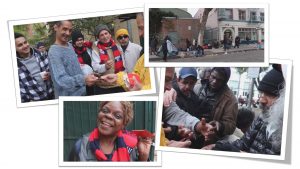 Please DONATE and help us warm Los Angeles, CA homeless people's #Holidays2021 season. Click on the picture to start contributing to drawing a smile on their faces. Remember: Making one person smile can change the world... Their world!